Meet the Renelt Family Chiropractic Team
We are pleased to have Dr. Bjorlie, a 1988 Northwestern College of Chiropractic graduate, as a practicing chiropractor in our same location. Above and beyond chiropractic care and physiotherapy treatments, Dr. Bjorlie also offers acupuncture/meridian therapy. He and his wife Selina have 3 children and live in Fargo. For more information please see his website at www.drbjorlie.com. Call our Fargo chiropractic office today!
---
Our staff consists of two kind and caring individuals:
Meet Shannon
Shannon recently moved back to the FM area from CO.
She has been a welcome addition to our team since October of 2020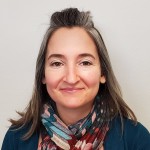 Meet Lana
Lana resides in Moorhead with her family. She has been a part of our team since July 2012.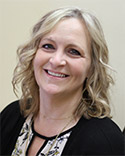 ---
Our Team | Renelt Family Chiropractic | Chiropractor Fargo